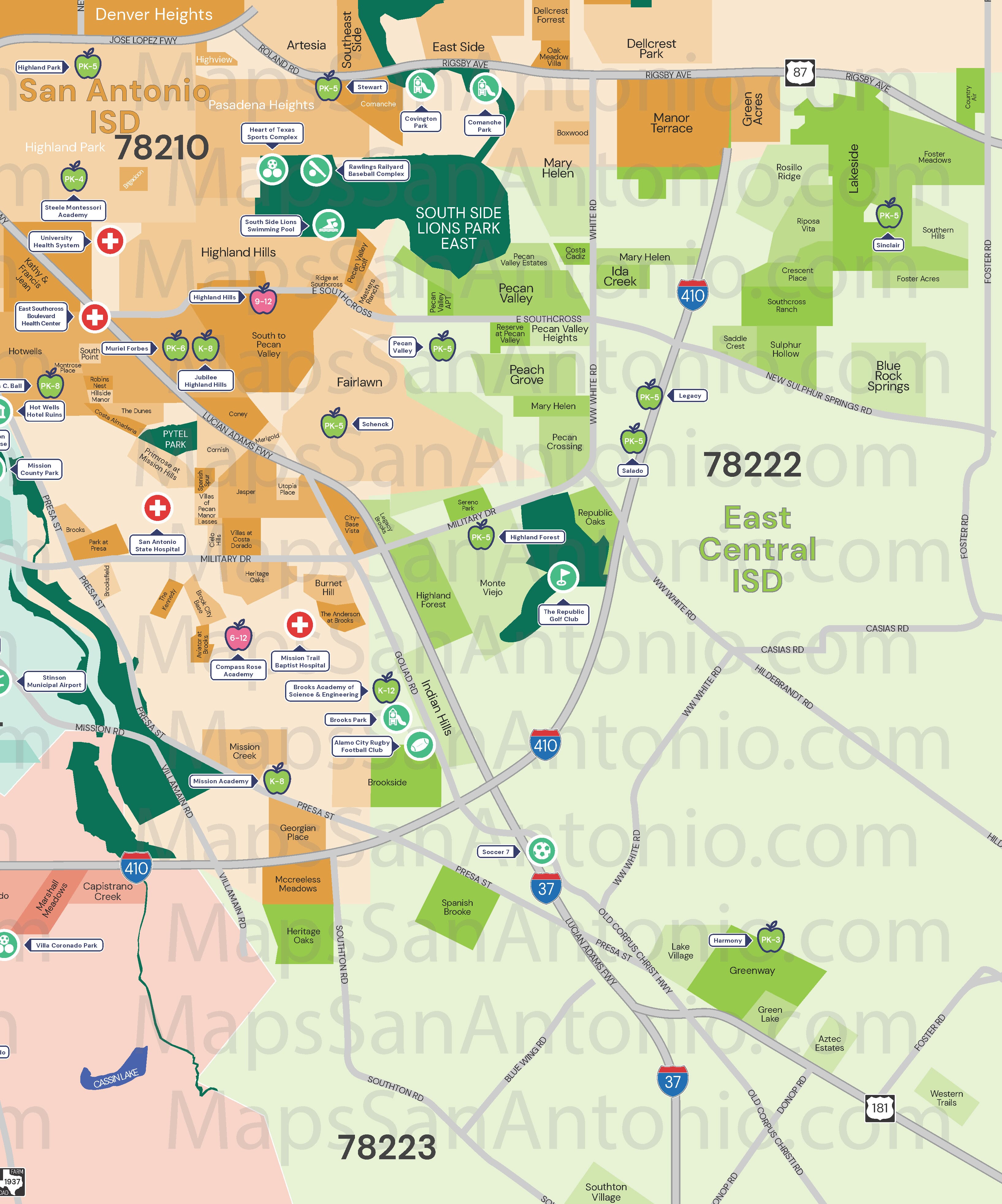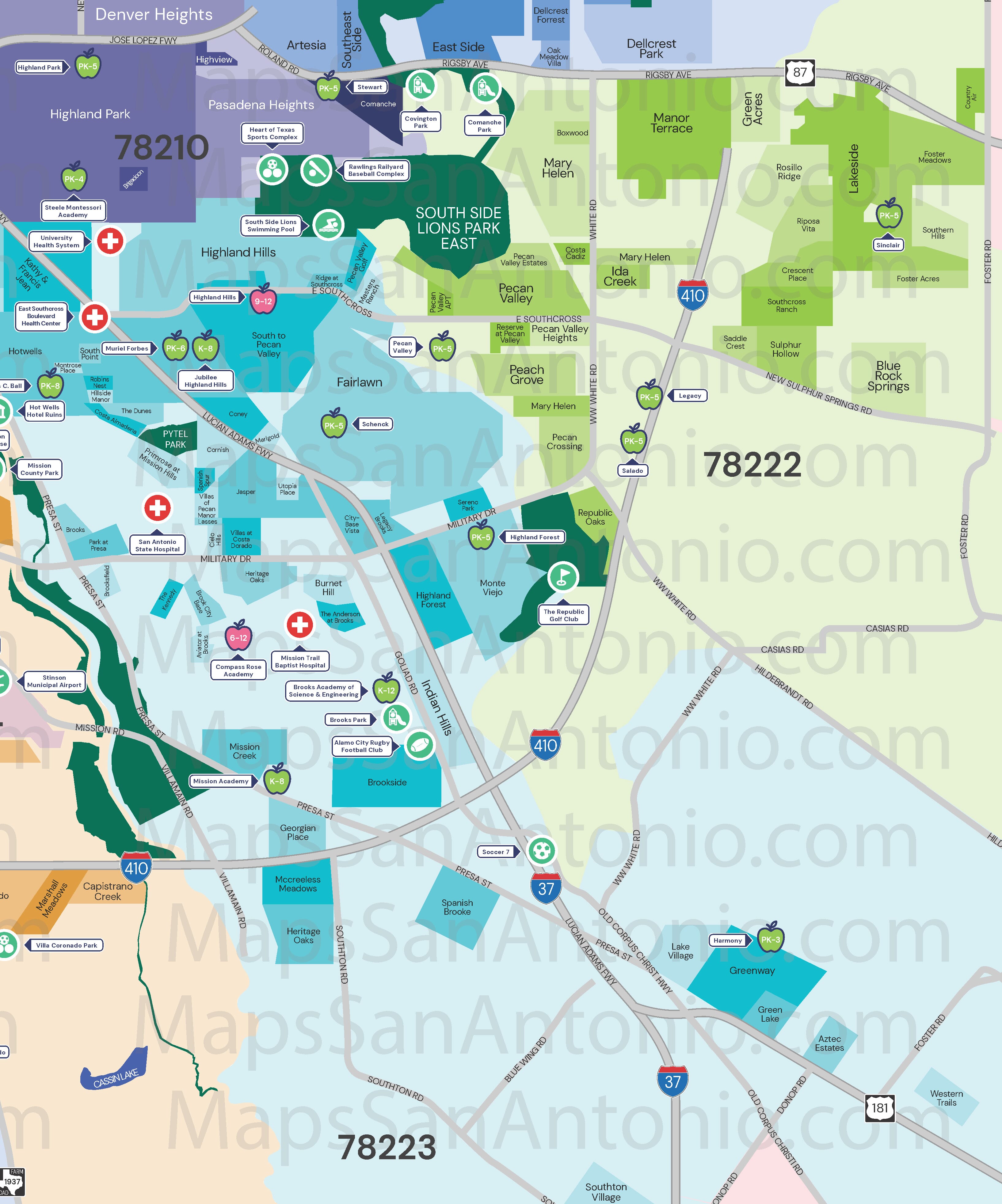 Neighborhood Details
Southeast San Antonio is served by San Antonio ISD and East Central ISD.
One of the largest parks in the area is Southside Lions Park, stretching a 600-acre tract purchased by the city in 1944 and 1964.
Some of the largest neighborhoods in the area are Highland Park, Highland Hills and Fairlawn.
Elementary Schools
Steele Montessori Academy
Brooks Academy of Science & Engineering
Points of Interest
Alamo City Rugby Football Club
Heart of Texas Sports Complex
Rawlings Railyard Baseball Complex
South Side Lions Swimming Pools
Stinson Municipal Airport
Hospitals
East Southcross Boulevard Health Center
Mission Trail Baptist Hospital
San Antonio State Hospital
Subdivisions
Artesia, Aviator at Brooks, Aztec Estates, Boxwood, BrigadoonBrook City Base, Brooks, Brooksfield, Brookside, Burnet Hill, Capistrano Creek, Cielo Hills, City-Base Vista, ComancheConey, Cornish, Costa Almadena, Costa Cadiz, Country Air, Crescent Place, Dellcrest Forrest, Dellcrest Park, Denver Heights, East Side, Fairlawn, Foster Acres, Foster Meadows, Georgian Place, Green Acres, Green Lake, Greenway, Heritage Oaks, Highland Forest, Highland Hills, Highland Park, Hillside Manor, Hot Wells, Ida Creek, Indian Hills, Jasper, Kathy & Francis Jean, Lake Village, Lakeside, Lasses, Legacy Brooks, Manor Terrace, Marigold, Marshall Meadows, Mary Helen, Masters Ranch, McCreless Meadows, Mission Creek, Monte Viejo, Montrose Place, Oak Meadow Villa, Park Presa, Pasadena Heights, Peach Grove, Pecan Crossing, Pecan Valley Golf, Pecan Valley APT, Pecan Valley Estates, Pecan Valley Heights, Pecan Valley, Primrose at Mission Hills, Republic Oaks, Reserve at Pecan Valley, Ridge at Southcross, Riposa Vita, Robins Nest, Rosillo Ridge, Saddle Crest, Sereno Park, South Pecan Valley, South Point, Southcross Ranch, Southeast Side, Southern Hills, Southton Village, Spanish Brooke, Spanish Spur, Sulphur Hollow, The Anderson at Brooks, The Dunes, The Kennedy, Utopia Place, Villas at Costa Dorado, Villas of Pecan Manor, Western Trails
Location
View Larger Map